Travel from just €4.99 with 100% green energy and a guaranteed seat
Discover our comfortable trains!
On board our high speed trains, you can enjoy free Wi-Fi, extra legroom, USB outlets for your devices, and lots of space for your luggage.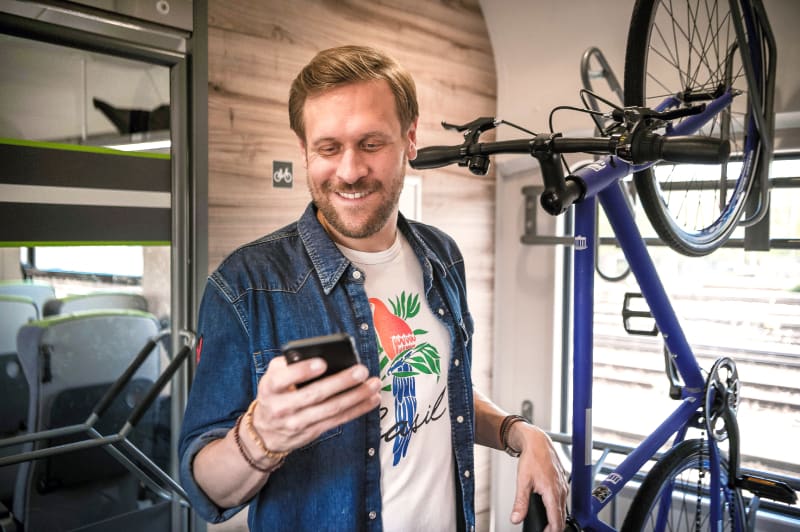 Discover Germany and Sweden by train
With our green trains you have the opportunity to travel in both Germany and in Sweden at an affordable price. We are not only green on the outside, we are also committed to sustainability; therefore our trains are powered by 100% renewable energy! More on sustainability here.
Comfort on board FlixTrain
Our mission is to offer you an affordable and easy way of traveling, without compromising on quality. With FlixTrain you always have a guaranteed seat on board, assigned for free when you book your ticket. Additionally, you get to enjoy free Wi-Fi and our Entertainment portal. Here you find a full list of our services on board.
Easy booking, easy traveling
We want to make traveling as convenient as possible, therefore we offer an easy booking process as well as a smooth travel experience. The easiest way to book your ticket is on our website or in the App. To give you an even bigger flexibility in your travel plans, you can combine FlixTrain and FlixBus to find the best connections.
To stay up to date with what's going on in the FlixTrain network, check out @flixtrain on Instagram or like our page on Facebook.